The Turning Point Home of Great Music
468 Piermont Ave. Piermont NY 10968 Tel:845-359-1089
We are using an email service and there is now a link at the bottom of this page that will automatically remove you from our list! See bottom of this Page!
You can order tickets just by clicking on the "tickets" next to the time of the show for each artist listed below,
you will get an email confirmation (as long as you put in your correct email address) that you can use as an Eticket or just take a photo of the check out page/invoice number if you wish as always there are no "actual" tickets issued or mailed!
Use your email confirmation as a ticket or bring your order number! Cancellation/Tickets Policy
Tickets are suggested for all shows (the earlier the better) and while at times you can show up at the door and get in, the only guarantee to getting in, is with advance purchase of tickets!
August 2018
08/13/2018 Monday

Comedy is over for the Summer, see you in Sept.

$5 mim.Open Mike Info
08/13/2018 Monday

Jazz is over for the Summer, see you in Sept.

Monday Jazz Open Jam Session

Doc Richmonds Jazz Jam, it's good for your soul!

Presented by Saxophonist John
Turning Point Presents
09/09/2018 Sun

Rockin' Rob Stoner and Friends

his songs and music presents a special tribute to Marjorie.

"In Memory of Marjorie 1948-2018"

$25.00 4pm SOLD OUT

$25.00 7:30 Tickets

(if you have for the early and want to move to the late please call ASAP)
| | |
| --- | --- |
| 09/15/2018 Sat | $15.00 8:30 Tickets |
09/22/2018 Sat.

Rockabill Great

Valentines Day Show (it got cancelled back in February so we are doing it this night!)

Robert Gordon Band

$30.00 9:00pm Tickets
09/23/2018 Sun.

Singers, Songwriters and Guitar Slingers

$10.00 4pm Tickets
09/28/2018 Fri.

(Both w/ the Saw Doctors)

$25.00 8:00 Tickets
10/06/2018 Sat.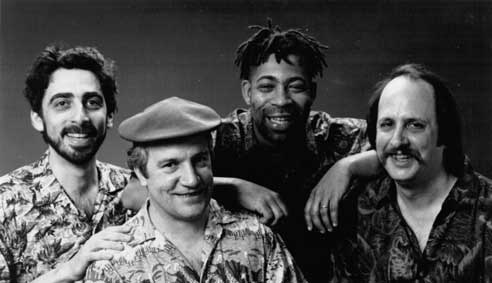 The Pachyderms
Who are these extinct "animals"?
Through the magic of CGI they will age (not so) gracefully during the show
Jack Kraft, Abe Speller, Gary Solomon and Rusty "Awful Auggie" Sabini
$20.00 8:00pm Tickets
10/20/2018 Fri.

Olson-Wolfe "Live Unplugged"

Features acclaimed songwriter/producer/guitarist Carla Olson (Textones, Gene Clark, Mick Taylor) and iconic guitarist/songwriter Todd Wolfe (Sheryl Crow, Leslie West).
To find out more, go to ToddWolfe.com and CarlaOlson.com

$20.00 8:30 Tickets
11/02/2018 Fri.

Soul Man and Vocalist with the Blues Brothers,

Bobby Harden & and the Soul Purpose Band

$20.00 8:30 tickets
11/11/2018 Sun.

The other Diva is Back in Town

$37.50 4pm Tickets
11/17/2018 Sat.

From the New Riders of the Purple Sage

$15.00 8:30 $20.00
11/24/2018 Sat. KJ Denhert
12/01/2018 Sat. Adam Falcon
Coming in the Winter!
12/26/2018 Wed. Tom Chapin and Friends Holiday Concert $35.00 Wednesday ->7:30 Tickets
12/27/2018 Thurs Tom Chapin and Friends Holiday concert #$35.00 Thursday -> 7:30 Tickets
12/29/2018 Sat. The THE BAND Band - Rick Danko Birthday Celebration $38.00 8pm Tickets
12/30/2018 Sun. "New Year's Eve" EVE with The THE BAND Band $38.00 4pm Tickets
12/31/2018 Mon. 20th Annual Popa Chubby New Years Eve Extravaganza7:30 $30 10:30 $50.00