marc-berger-and-ride-fri-03-29-2019-8pm.html
The Turning Point Home of Great Music
468 Piermont Ave. Piermont NY 10968 Tel:845-359-1089
We are using an email service and there is now a link at the bottom of this page that will automatically remove you from our list! See bottom of this Page!
You can order tickets just by clicking on the "tickets" next to the time of the show for each artist listed below,
you will get an email confirmation (as long as you put in your correct email address) that you can use as an Eticket or just take a photo of the check out page/invoice number if you wish as always there are no "actual" tickets issued or mailed!
Use your email confirmation as a ticket or bring your order number! Cancellation/Tickets Policy
Tickets are suggested for all shows (the earlier the better) and while at times you can show up at the door and get in, the only guarantee to getting in, is with advance purchase of tickets!
March 2019
03/18/2019 Monday

Monday Jazz Open Jam Session

Doc Richmonds Jazz Jam, it's good for your soul!

Presented by Saxophonist John Richmond

Jazz instrumentalists, vocalists welcome to sit in. Jam starts promptly - so sign in (8pm) and be ready - $5 for musicians and jazz fans ( hopefully thats you!)

This is a jam run in customary fashion (This is not an open mike or showcase!)
03/19/2019 Tuesday

Joe Lepore's

"Local Tuesdays"

Featuring

Three Amazing Artist

MILO

Bobby DiBlasio

Ronnie Singelo

$10 NO Advance Sales **Tickets at the door

7:30 Start doors open 6:30

There will be NO table service or food for this show!
03/22/2019 Fri.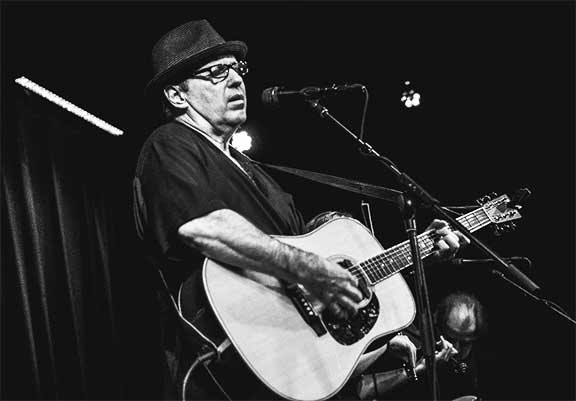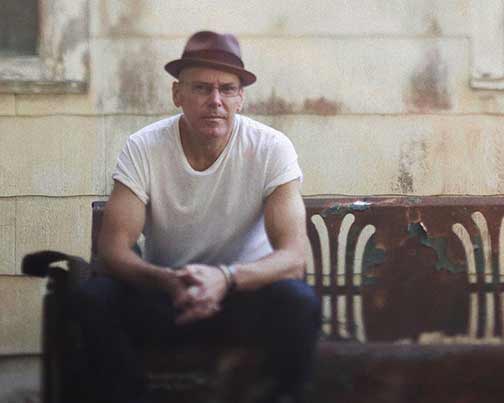 Bruce T. Carroll (left) Miles East (right)
Bruce T. Carroll Band
featuring Tommy Mandel (Bryan Adams, Dire Straits, etc), Marc Shulman (Richard Shindell,Suzanne Vega), Joe Bonadio (Sting, Marc Cohn, etc), Lincoln Schleiffer (Larry Campbell, Richard Shindell, Govt Mule) and Sara Milonovich (Shindell, Daiseycutter, Jim Gaudet)
Also Appearing Miles East
$20.00 8pm Tickets
03/24/2019 Sun.

Bluesman, Picker, Delta artist

$20.00 4pm Tickets
03/25/2019 Monday

Monday Jazz Open Jam Session

Doc Richmonds Jazz Jam, it's good for your soul!

Presented by Saxophonist John Richmond

Jazz instrumentalists, vocalists welcome to sit in. Jam starts promptly - so sign in (8pm) and be ready - $5 for musicians and jazz fans ( hopefully thats you!)

This is a jam run in customary fashion (This is not an open mike or showcase!)
03/31/2019 Sunday

Almost Sold OUT!!

SPECIAL REUNION!

Robert Gordon/ Chris Spedding Band featuring Rockin' Rob Stoner and Tommy Price

$35.00 4:00pm Tickets
April 2019
04/06/2019 Sat.

From the New Riders of the Purple Sage

$20.00 8:30 Tickets
04/26/2019 Fri.

John Whoever and His Friends

Full Line Up TBA

$20.00 8:00 Tickets
May 2019
June 2019
06/14/2019 Fri.

CD Release Award winning film composer, arranger and pianist Joe Delia, launches the release of his new CD titled Absolution. He will be performing songs from the CD, as well as songs from his first CD titled Smoke and Mirrors.
Joining him on stage will be Gregg Hollister, Lee Jeffries Shaan Greenberg and PJ Delia

$20.00 8:00pm Tickets
Aug. 3, 2019 Sat. The Peach Project $15.00 8:30 Tickets on Sale March 20th
Aug. 10, 2019 Sat Back from Florida The Robert Ross Blues Band $20.00 8:30 Tickets
Aug. 17, 2019 Saturday Richard Shindell $35.00 Sat. 8:00 Tickets
Aug. 18, 2019 Sunday Richard Shindell $35.00 Sunday 4:00pm Tickets