The Turning Point Home of Great Music
468 Piermont Ave. Piermont NY 10968 Tel:845-359-1089
We are using an email service and there is now a link at the bottom of this page that will automatically remove you from our list! See bottom of this Page!
You can order tickets just by clicking on the "tickets" next to the time of the show for each artist listed below,
you will get an email confirmation (as long as you put in your correct email address) that you can use as an Eticket or just take a photo of the check out page/invoice number if you wish as always there are no "actual" tickets issued or mailed!
Use your email confirmation as a ticket or bring your order number! Cancellation/Tickets Policy
Tickets are suggested for all shows (the earlier the better) and while at times you can show up at the door and get in, the only guarantee to getting in, is with advance purchase of tickets!
January 2019
01/09/2018 Wed.

Benefit for the Blue Rock School

Info TBA

Blue Rock ROCKS
01/17/2019 Thurs.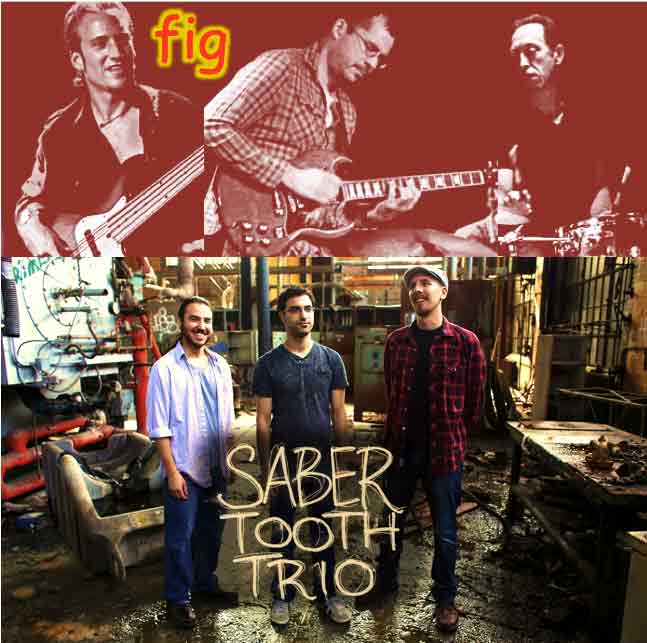 F I G
Featuring Joel Newton(guitar) Scott Hogan (bass) and Frank Colonnato (drums)
and
Saber Tooth Trio
featuring Ryan Liatsis (guitar) Dave Reiss (bass) and Rich Bozek (drums)
$10.00 8pm Tickets
02/07/2019 Wed.

Two Singer Songwriters

Tom Cardullo

Stephen Waldman

$15.00 7:30 Tickets
02/16/2019 Sat.

Featuring
Mark Egan - bass
Erik Lawrence - saxophone
Shane Theriot - guitar
Brian Jackson - keyboards
Arjun Bruggeman - tabla
Richie Morales- drums
Michael Callaghan - Soundscapes

$25.00 8pm Tickets
02/23/2019 Sat

Celebrating, remembering and loving the music of Jerry Garcia & The Grateful Dead

Reflections

$15.00 8:30 Tickets
03/07/2019 Thurs.

Just Me ...And My guitars

A Celebration of the British SongBook of the 60's

$30.00 8:00 Tickets
03/24/2019 Sun.

Bluesman, Picker, Delta artist

$20.00 4pm Tickets
March 29, 2019 Friday Marc Berger and Ride $20.00 8pm Tickets
04/06/2019

From the New Riders of the Purple Sage

$20.00 8:30 Tickets
04/19/2019 Friday
Back in Nov. I messed up!! and listed this show, but it hadn't been confirmed. But this one is on for Sure!!

Chris Smither
$35.00 8:00 Tickets
May 15, 2019 Wed. John Batdorf
May 17, 2019